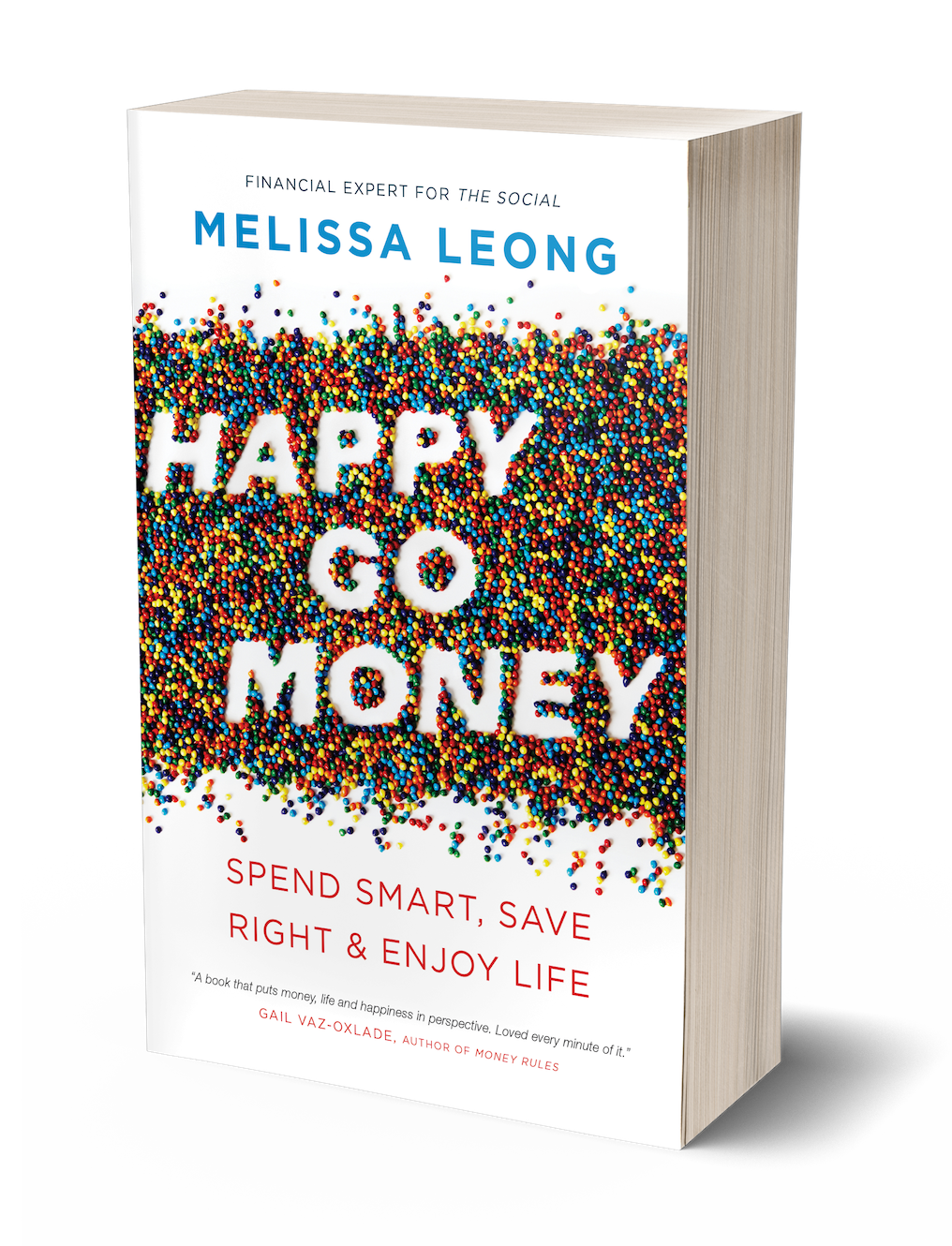 You can be wealthier — and happier
Want a fun, down-to-earth money guide that will change your outlook on life? Check out a sample!
"This might be the only personal finance book I have actually enjoyed reading from cover-to-cover...You will laugh as much as you learn!"
— Cait Flanders, author of The Year of Less
Order your copy now!
The Social's finance expert connects money and happiness in this fresh, feel-good guide to financial well-being
Everything tells us that what will make us happy can be bought, whether it's the latest gadgets, renovated kitchens, or luxury goods. But research has shown that having more money in the bank and more stuff around the house doesn't necessarily correlate with being a happier person. With Happy Go Money, financial expert Melissa Leong cuts through the noise to show you how to get the most delight for your dollar.
Happy Go Money combines happiness psychology and personal finance and distills it into an indispensable starter guide. Each snappy chapter provides practical, easy-to-understand advice on topics such as spending, budgeting, investing, and mindfulness, while weaving in research, interactive exercises, and relatable anecdotes. Frank, funny, and empowering, this primer challenges everyone to revamp their relationship with their money so they can dial down their worries and supersize their joy.